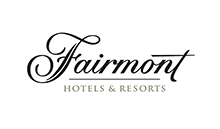 Canadian luxury hotel giant Fairmont partners with World Wildlife Fund Canada to reduce its greenhouse gas emissions. In this post, we will look at how Fairmont Waterfront, Chateau Lake Louise, Château Laurier, and Château Montebello implement their climate change projects in solar, hydro, wind, lighting retrofit and heat recovery, with project costs between $15,000 to half a million and payback time between 2 to 5 years. Future savings after payback could be enormous.
First, a brief company background. Fairmont owns and manages luxury hotels all over Canada and the world, including Chateau Lake Louise in Alberta, The Plaza in New York, and The Savoy in London. As of 2009, Fairmont employed 30,000 staff and managed 56 resorts and hotels in various locations around the world, including Miami, Barbados, Monte Carlo, Cairo, Dubai, Singapore, and Shanghai.
Fairmont sets a corporate commitment to reduce its greenhouse gas (GHG) emissions by 20 per cent from its 2006 levels by 2013.
In 2006, Fairmont's Canadian properties conducted an energy audit to identify opportunities for energy reduction. Fairmont measured its GHG emissions for Scope 1 (direct emissions) and Scope 2 (electricity consumption) across its properties. The audit provided an excellent opportunity to share best practices among the engineering teams. More than 300 potential energy demand-reduction projects were identified, mostly through improving energy efficiency and increasing the use of renewable energy supply.
Energy generation is a major source of GHG emission and, for the hotel industry, energy generation for heating, cooling, and lighting are major aspects of operating costs. Thus, energy-reduction initiatives are important because not only do they mitigate environmental impact, they also save costs. As we will see, some of these initiatives pay back in very short period of time. Examples include installing energy-efficient lighting, cogeneration, green power purchase, and upgraded equipment.
In 2009, Fairmont developed a new Energy and Carbon Management Program to provide individual properties and staff with a framework to track, monitor, and reduce its GHG emissions on a consistent and measurable basis. This helps Fairmont to compile its GHG emissions inventory and allows it to be verified in audits.
The Energy and Carbon Management program also allows Fairmont to identify largest GHG 'hot spots' and set appropriate reduction targets. This helps General Managers of each property develop measures that not only reduce their GHG emissions but also reduce their energy consumption and costs.
I will highlight four Fairmont hotels below, with brief descriptions of their environment project details, costs, savings, and payback. Note that the annual savings continue after payback time. You can find more details at this World Wildlife Fund Canada page.
Fairmont Waterfront, B.C.
Project costs: $26,000
Savings: $12,000 per year
Estimated payback: 2 years
Details: A heat-recovery system is installed to preheat incoming city water using heat captured from the hotel's water system. It saves an estimated 305,380 kilowatt-hours (1,100 GJ) per year.
Fairmont Chateau Lake Louise, Alberta
Project costs: $460,000
Savings: $250,000 per year
Estimated payback: 2 years
Details: Green power is purchased through an agreement with the Canadian Eco-Logo certified Canadian Hydro Developers. 50 per cent of the electricity needs were met by a blend of run-of-river and wind electricity generation. On average, its green power costs are similar to the price of regular power. Green power produces fewer greenhouse gas emissions and can mitigate risk and cost increases if future fossil fuel prices soar. Other actions include lighting retrofits, installation of heat-recovery and recycling systems, installation of building automation system, etc.
Fairmont Château Laurier, Ontario
Project costs: over $3 million
Savings: over $575,000 per year
Estimated payback: 5 years
Details: Energy retrofits include high-efficiency boiler plant replacing the district steam heating system, high-efficiency incremental units in all guest rooms, integrated building automation system, lighting retrofit in common areas and guest rooms
Fairmont Kenauk at Le Château Montebello, Quebec
Project costs: between $15,000 and $50,000 per chalet
Savings: not available
Estimated payback: not available
Details: Solar power systems were installed in all 13 chalets, which are off the electrical grid and use the solar power systems to supply about half of their power demand. The solar power systems not only bring environmental benefits but also fit with the hotel's natural setting, its strategy to preserve the surrounding areas, and reduce the noise and pollution that would have been generated from burning fossil fuels.