To most people outside of the Washington bubble, federal policymakers are stuck in agonizing gridlock and a perpetual debate on cutting the budget. For energy and climate change policy, the view must seem even more dire because of a prolonged debate on the Keystone pipeline, controversy over failed government investments in clean energy companies, and little to any talk of new energy legislation in 2013 (or beyond).
This view misses relatively quiet efforts to reform the Department of Energy. This quiet energy innovation revolution is changing how the United States invests in next-generation clean energy research. To take a deeper dive into these changes, I recently sat down with Assistant Secretary of Energy David Danielson in an interview for my new regular column "The Capitol Energy Report" here at TheEnergyCollective.com.
[Editor's note: we're excited to mark the launch of "The Capitol Energy Report with Matthew Stepp," a new regular column exclusively at TheEnergyCollective.com. Readers can look forward to regular reporting from Matt on the most important policy news out of Washington DC, interviews with Beltway energy influencers, and more. Stay tuned!]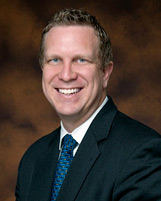 Danielson, pictured right, directly overseas the Office of Energy Efficiency and Renewable Energy (EERE) and has sparked many of these reforms at the heart of the quiet clean energy innovation revolution. Our conversation covered a lot of ground, so I've split it into two, lightly edited parts, the first covering DOEs advanced energy manufacturing strategy.
Matthew Stepp: Let's start at the beginning. Why should we even care about supporting manufacturing? Many leading thinkers – most recently Lawrence Summers and Christina Romer – don't believe manufacturing should be a U.S. policy priority.
David Danielson: Most people would argue that the two most important competitive advantages for the United States are: (1) we have the strongest innovation capacity in the world; and (2) we have the most entrepreneurial culture in the world. But if we want to maintain those advantages, we need to make sure that we maintain and grow our manufacturing capacity.
It's been conventional wisdom over the past couple of decades that we could just do the inventing and outsource all the manufacturing. There wasn't a connection between the two. But companies like General Electric and others have really found the opposite to be true. Strength in innovation supports strength in manufacturing, and vice versa. So companies like GE have started to bring some of their manufacturing back to the United States, so that the development of new products and manufacturing processes are near each other. They see the manufacturing as a competitive advantage.
What about your main focus – clean energy manufacturing? In this case it's not as simple as bringing manufacturing back to the United States.
The reason why we launched EERE's cross-cutting Clean Energy Manufacturing Initiative is because after three or four decades of investment in cutting-edge research, development and demonstration we are now really close to direct cost competitiveness for a number of clean energy technologies. In the next five to ten years, many of these technologies will become directly cost-competitive with fossil fuel alternatives, at which point these markets are going to grow from hundreds of billions of dollars to multi-trillion dollar markets. I'm now getting less concerned that we won't get to cost competitiveness and am getting more concerned that if we don't make the necessary and appropriate investments in our innovation and manufacturing capacity, the preponderance of this multi-trillion dollar per year manufacturing value-add will go overseas.
What kind of role is EERE playing? Is it coordinating? Supporting the scale up of new technologies? Developing new technologies?
Of course, the private sector is going to scale new businesses, but the high-impact role of government is to convene industry, research institutions and relevant government agencies to facilitate the development of successful clean energy manufacturing strategies. To make sure we've done our homework and analysis to understand what's being done in other countries. To ask what the fundamental cost structures and competitive advantages are in the United States. To identify our fundamental weaknesses and strengths. We can then develop strategies and public-private partnerships to leverage our strengths to make sure we have competitive manufacturing or overcome some of our weaknesses.
The Clean Energy Manufacturing Initiative is a silo-breaking, cross-cutting EERE initiative to work with industry, the National Labs and other stakeholders to develop credible, coherent strategies for enhancing our clean energy manufacturing competitiveness. We're investing in a wide array of technologies, such as biofuels, solar, wind, LEDs, more efficient HVAC units, and so on. And what we're doing is not only understanding what is required to make the technologies cost and performance competitive, but also asking what R&D investments we need to be making to support competitive opportunities or break down barriers to competitiveness.
What makes EERE's clean energy manufacturing investments different from, say, the 48(C) advanced manufacturing tax credit? Do we need both?
I'd say they're very complimentary. The 48(C) tax credit is part of an ecosystem of efforts that this administration has put forward to support U.S. manufacturing. EERE's Clean Energy Manufacturing Initiative is DOE's contribution to the President's broader Advanced Manufacturing Initiative. And we're doing some new things that I'm very excited about.
We've emphasized the initiative in the President's 2014 budget. The Clean Energy Manufacturing Initiative is focused on two things: (1) we want to get as much U.S. manufacturing value-add from clean energy and energy efficiency markets that are very close to cost competitiveness; and (2) we're also looking at the opportunity to use industrial efficiency, such as the introduction of low-cost natural gas and other efficiency practices, to help lower energy costs to boost competitiveness across the board. The goal here is to bring more steel manufacturing, chemicals manufacturing, energy-intensive industries back into the United States. I recently read an article in the Financial Times showing that low-cost natural gas is looking like a real driver for U.S. manufacturing competitiveness for industries like chemicals and steel. They're really looking at the United States as a serious place for their next set of factories, which is really exciting.
You've mentioned GE, chemical and steel companies. What are some other examples of the intersection between manufacturing and innovation, particularly in clean energy? What are you seeing on the ground?
Two examples come to mind. First, EERE's Carbon Fiber Technology Facility in Oak Ridge, Tennessee, which is serving as a test bed for less expensive, better performing carbon fiber materials and manufacturing processes. And, secondly, our recent solicitation for a new Manufacturing Innovation Institute on next generation power electronics as part of the President's new National Network for Manufacturing Innovation (NNMI).

Oak Ridge National Laboratory's DOE-funded Carbon Fiber Technology Facility
Both initiatives are right there at the manufacturing/innovation intersection you mentioned. With more innovation, carbon fiber has a tremendous opportunity to help American manufacturers of both fuel-efficient gasoline and plug-in electric vehicles. In fact, next generation lightweight materials like carbon fiber could reduce passenger car weight by about 50 percent and improve fuel efficiency by approximately 35 percent. More broadly, this material has the potential to lower costs and improve the performance of a wide range of technologies – from wind turbine blades to natural gas vehicle storage components to power transmission and aerospace.
As part of the President's National Network for Manufacturing Innovation, we've just issued a new solicitation to create a new Manufacturing Innovation Institute devoted to wide bandgap semiconductor power electronic devices. Wide bandgap semiconductor materials will make power electronic components smaller, faster, more reliable and more efficient that their silicon-based counterparts. These capabilities can lead to dramatic energy savings in industrial motors and consumer appliances, accelerate widespread use of electric vehicles and fuel cells, and help integrate renewable energy onto the electric grid.
I would be remiss not to ask a policy-specific question. EERE is doing all of this work in clean energy manufacturing in the face of declining budget support. What kind of impact can we expect before we need Congress to act and provide additional policy support?
During the State of the Union address this past February, President Obama announced his plans to launch three new manufacturing hubs in the proposed network of 15 institutes. We're very supportive of the President's legislative proposal for a National Network of Manufacturing Innovation and would like to see the more comprehensive approach passed into law.
Graphic by Jesse Wells: www.JesseWellsArt.com