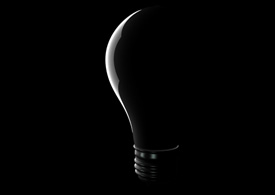 It is unfortunate that some members of Congress have inserted a provision in the federal appropriations bill seeking to derail implementation of lighting efficiency standards enacted in 2007 and signed by then-President Bush. Contrary to misinformation being spread by some lamp standard opponents, the standards do not ban incandescent lamps, but merely require incandescent lamps to be more efficient. Five manufacturers are now producing and selling efficient incandescent bulbs that meet the standards. With the new budget provision, the law is still in effect, but the Department of Energy cannot spend money to enforce it.
Law-abiding companies will follow the law. Less scrupulous companies will take advantage of the lack of enforcement, selling products that waste energy and increase energy costs for consumers. If many manufacturers take advantage of the lack of enforcement, recent investments that these five manufacturers have made to produce efficient lamps could be undermined. Public opinion polls show that the standards continue to have broad support —two-thirds of Americans support the lighting standard (61% call it a good law), and five-sixths (84%) are satisfied or very satisfied with the alternative bulbs, according to a USA Today/Gallup poll (February 2011).
We hope that as more and more consumers use the improved-efficiency incandescent bulbs and discover that fears about the standards are unjustified, pressure to extend the enforcement moratorium will decline.